Kyle "Tizzy" Tisdell Completes NCCCO Certification Program
Crane Safety Program Supports Quality Roofing's Prioritization of Safety
Quality Roofing Inc's Kyle Tisdell recently completed the National Commission for the Certification of Crane Operators (NCCCO) certification program.
The NCCCO Mobile Crane Task Force that developed this nationally recognized and internationally accredited certification program was made up of experts from all aspects of the crane industry—crane operators, crane users, trainers, safety supervisors, manufacturers—who together represent many thousands of hours of crane-related experience.
"Running the crane is one of my favorite things to do and this is just another way for me to help the company succeed," said Tisdell.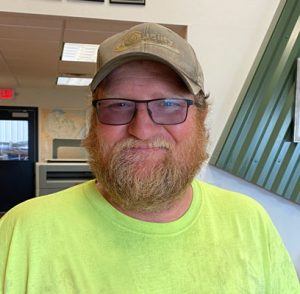 Tisdell has extensive experience operating crane, and NCCCO Certification is just one more way to ensure the highest safety standards possible while doing so. Becoming certified involves a combination of written testing and practical examination conducted at Associated Training Services in Sun Prairie, Wisconsin.
"It's better to have some experience before you take the course, and then they hammer that knowledge home," he explained. "It just gives me more confidence knowing that I was able to go through the full process."
No stranger to crane operations, Tisdell has assisted with projects including at the Wisconsin State Capitol, Madison Courthouse, UW-Lacrosse, UW-Eau Claire, and UW-Stevens Point.
"The project in Stevens Point was challenging because I had to operate the crane at night," he explained. "Visibility is limited, so you are relying more on your skills as an operator and knowing your landscape before it gets dark. Keeping control of the load is paramount in the dark because if it starts swinging there's no way to tell."
"Safety with a crane is one of the most important things that we do and Mark and Pat [Begotka, owners] have taken the extra steps to train their employees so that everyone is the safest they can be," said Tisdell. "As a crane operator, you have to pay attention to everything around you- everybody on the roof, the ground, and the building itself. Their safety is in your hands. I enjoy it."
Contact Quality Roofing today!