New Roof at University of Wisconsin La Crosse Campus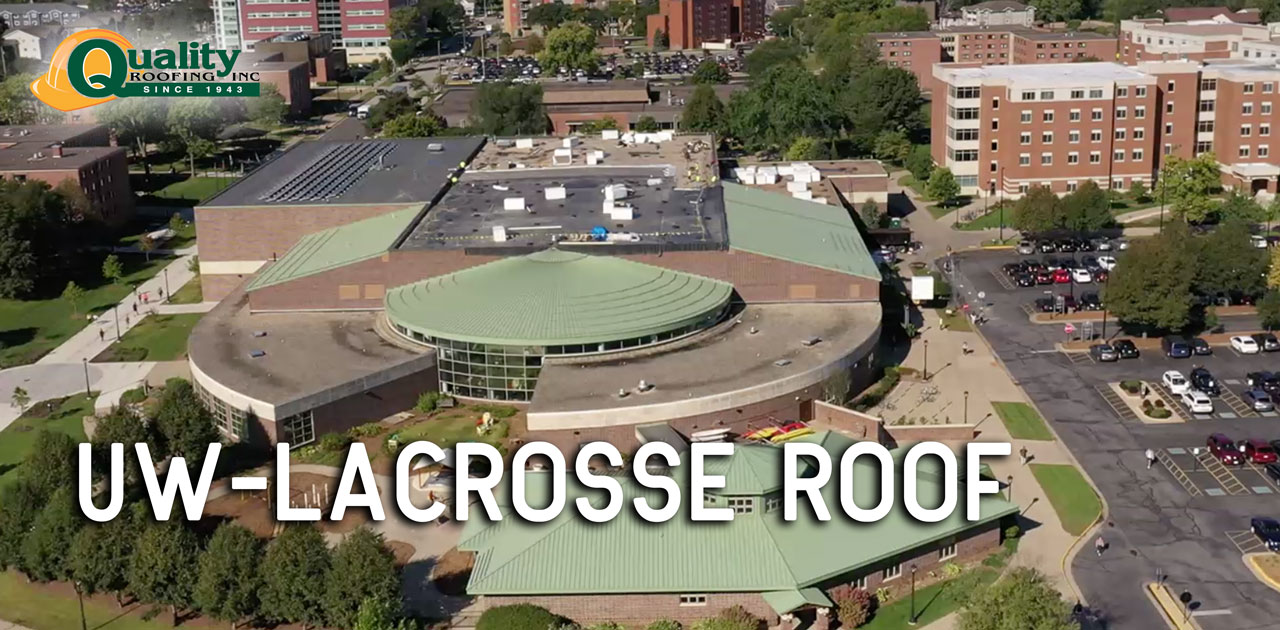 Quality Roofing is in the process of completing a Ballasted EPDM roof at UW-LaCrosse. Also known as a flat roof, rock roof, or membrane roof systems, this is a very common roof system with which QRI is very familiar.
"Quality Roofing is the General Prime Contractor for the state of Wisconsin on this project. We are managing the entirety of this project as well as performing the roof replacement," said Lucas Kramer, Project Coordinator/Estimator.
The work consists of replacing an old ballasted EPDM with a new one, involving 8-12 workers. B&B Restoration is the masonry subcontractor on this project.
"While doing this, we are also installing a vapor barrier and increasing the R-value. We also have a masonry subcontractor that is installing new brick, brick flashing, and wall weeps," added Kramer.
The project is expected to conclude in November. Learn more about what Quality Roofing can do for your commercial roof by contacting our friendly team today!