Why Training is So Important in Roofing Industry
Training is Important to Quality Roofing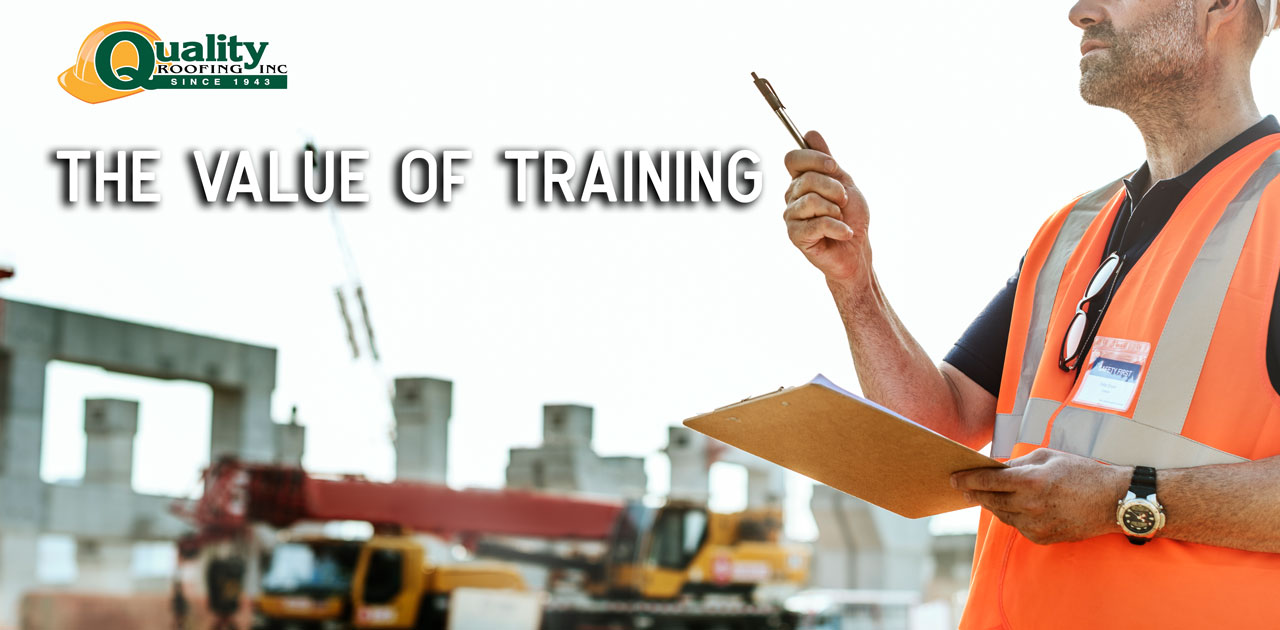 When selecting a professional roofer, it's important to choose a company that puts customer needs first and prioritizes employee training. Quality Roofing, based in Marshfield and Menomonie, Wisconsin, recognizes the importance of training.
"Providing our customers with great service starts with having a well-trained crew," said Pat Begotka, owner. "Quality Roofing created a full-time trainer position several years ago. Having someone dedicated to teaching results in higher quality and less turnover."
Quality also employs a full-time bilingual trainer, allowing Spanish speaking employees an improved opportunity to learn the job.
In roofing, practical experience is important, which is why Quality's Marshfield facility has an area for training.
"Our facility in Marshfield has an area for training where we have mock-ups of roofing details," said Begotka. "We make good use of poor-weather days by training inside."
Apprenticeships are also a great resource in the construction industry, providing workers the opportunity to learn as they work. Quality Roofing is part of Associated Builders and Contractors (ABC) of Wisconsin, which has sponsored thousands of construction apprentices for more than 25 years.
"We've been members of ABC, since the early 90's. The association has been an invaluable resource for training," said Begotka. "ABC also has an apprenticeship program that we utilize. The roofing apprenticeship is a 4-year program our employees attend in Madison during winters. We've had employees in the apprenticeship going back nearly 20 years to when our now full-time trainer, Kyle, was in one of the 1st classes."
Quality Roofing also offers extensive benefits to their employees, including paid training, health/prescription/dental insurance, vacation and holiday pay, and a retirement plan, along with competitive wages.
"We feel it's important to provide our team with competitive wages and benefits," said Begotka. "We are so proud of the work that we do and it wouldn't be possible without them. Their hard work allows us to serve our customers to the very best of our abilities."
Learn more at www.QRoof.com