Quality Roofing Crews Return to Lambeau Field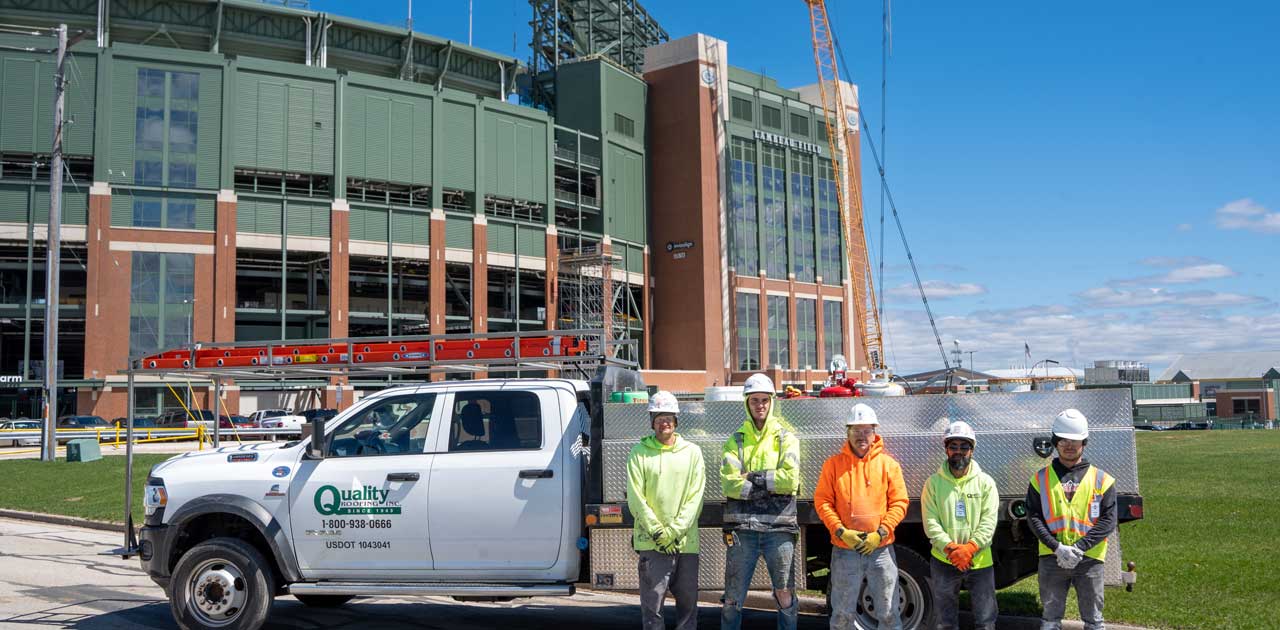 Lambeau Field Stadium's concession area is getting a makeover with help from Quality Roofing!
"It's great to be back at Lambeau! We've done work here before and it's such a unique place," said Lucas Kramer, project manager. "This time, we are installing the new roof on the renovated market, as well as the edge metal, trim, and wall panels."
Quality Roofing has been working with the Packers for over 20 years, providing expert roofing services to help keep the stadium in top condition. Their team of skilled professionals has a wealth of experience working with various types of roofing systems and materials, ensuring that every job is completed to the highest standards.
"It's neat to be on something so unique. Everybody in Wisconsin knows about this place. I know it's also neat for our guys to do something different and unique. Not too often you can jump on a UTV and drive around Lambeau," said Kramer. "We're also installing roofs inside a building so it's kind of nice they can work whatever the weather is."
The team at Quality Roofing takes great pride in their work and is committed to providing exceptional customer service.
"We understand the importance of keeping Lambeau in top condition, not only for the Green Bay Packers but for the fans and the community as a whole," said Mark and Pat Begotka, owners. "We're dedicated to maintaining our long-standing relationship with the team and providing quality roofing services for years to come."
The Quality Roofing team is growing and on-the-job training is provided. To learn more about Quality Roofing, visit www.qroof.com