Heidi Krohn Celebrates 10 Years with Quality Roofing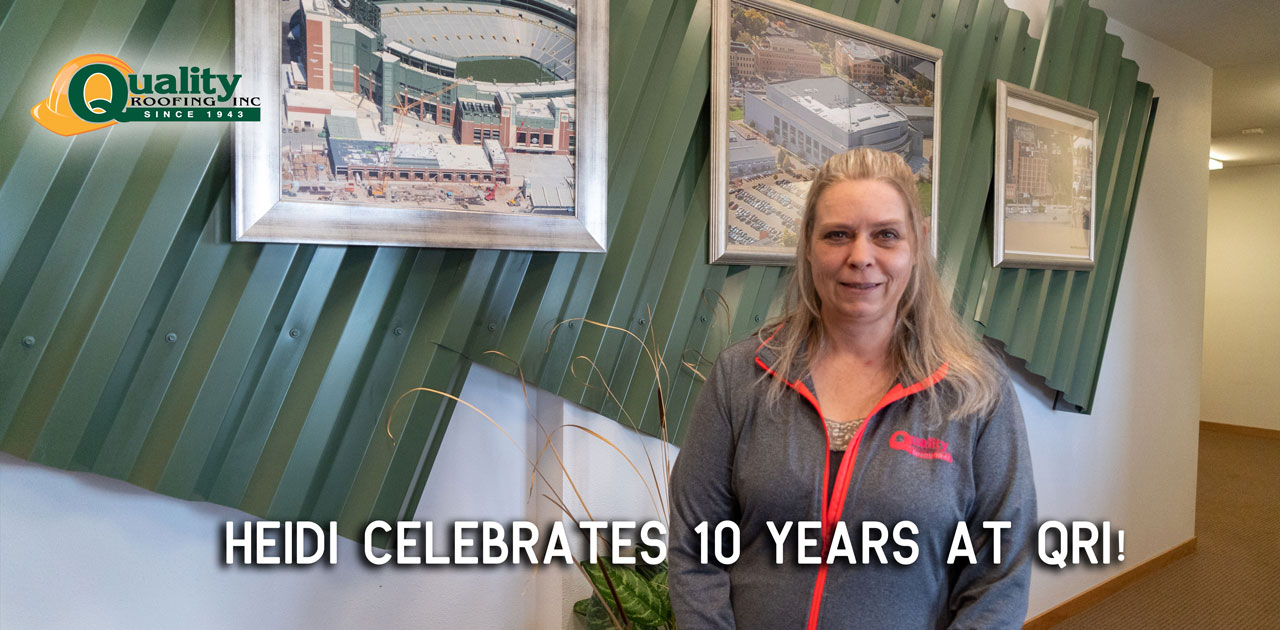 Heidi Krohn greets you as soon as you step into Quality Roofing Inc's headquarters in Marshfield. As the Office Manager for this award-winning local company, she has been a key figure for the past ten years.
"Before joining Quality Roofing, I worked in Human Resources and was seeking a change. When I came across the job opening, I decided to apply," Heidi explained, reflecting on her journey to where she is now.
At QRI, Heidi experiences a dynamic work environment where no two days are alike. "While there are certain routine tasks, each day presents new and unexpected challenges," she shared. Among her favorite responsibilities are personally delivering items to job sites and submitting bids.
Owners Mark and Pat Begotka hold Heidi in high regard and express their gratitude for her contributions to the QRI team. Pat jokingly suggests, "I think we should all just buy Heidi a drink. She deserves one for putting up with all of us! And there's no one more enjoyable to have a drink with than Heidi! Her infectious energy elevates the workplace, benefiting everyone at QRI. We are truly fortunate to have her."
Heidi herself takes pride in working for the company. "Being employed by Mark and Pat is truly special. It's rare to find employers who genuinely care for their employees, but they do," she emphasized. "They understand that each team member is unique and has different needs. We are treated as both individuals and a cohesive team."
She added, "I'm immensely proud to work for a company that has been involved in numerous remarkable projects, including Lambeau Field, the State Capitol, Kohl Center, Ho-Chunk Casinos, and many more throughout Wisconsin."
To learn more about working for Quality Roofing, visit https://qroof.com/careers/