Winter Roofing Maintenance Tips for Commercial Building Owners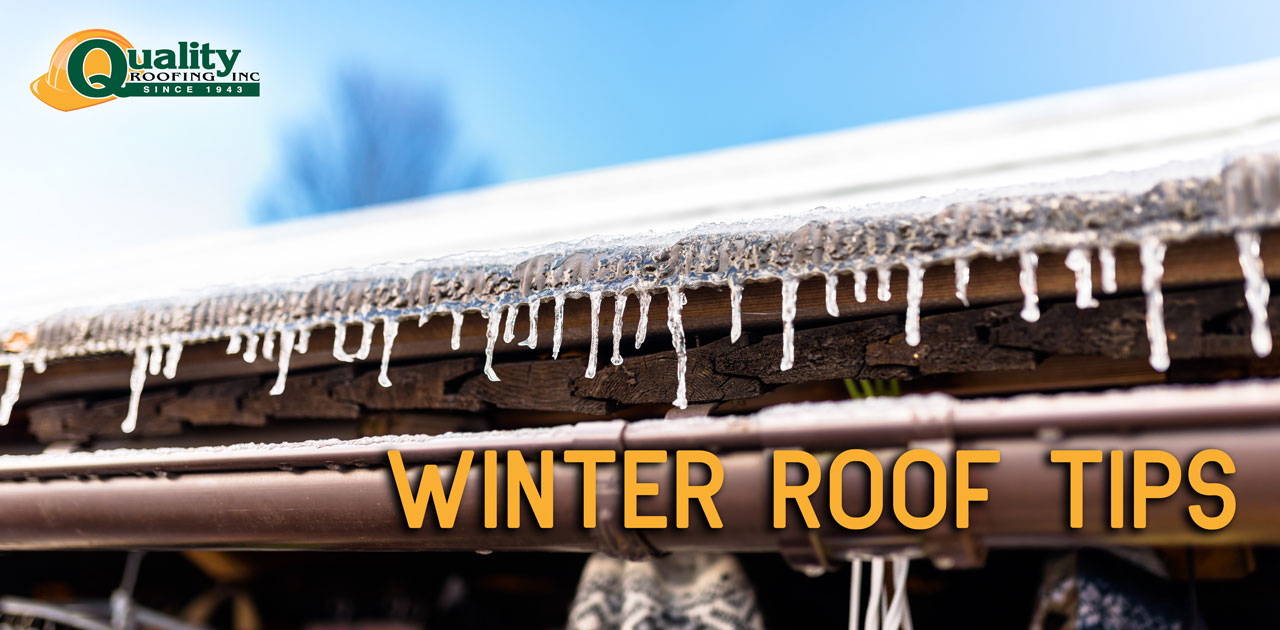 At Quality Roofing, we work with a wide variety of commercial building owners on various roofing projects. This time of year, we encourage preparing for the winter months by following some easy maintenance tips.
First, check out our Winter Checklist here:
Plug in and inspect heat cords
Clean out roof drains and check that drain guards are in place
Clean out roof gutters, scuppers, and downspouts
Remove all debris from roof
Install heat cords where ice has been a problem in the past
Call Quality Roofing for roof inspections to avoid winter repair work – 1.800.938.0666
To maintain your roof throughout the winter months, we recommend the following:
Check drainage systems regularly and remove debris as needed
Inspect your roof for any cracks or loose materials (call us! we can help!)
Service rooftop HVAC units
Routinely check for Ice Dams
Remove extra snow
Our professional team at Quality Roofing is here to help if you have any questions or run into any issues. We work year-round!