Sloped DECRA Metal Roofing Project at Woodson Art Museum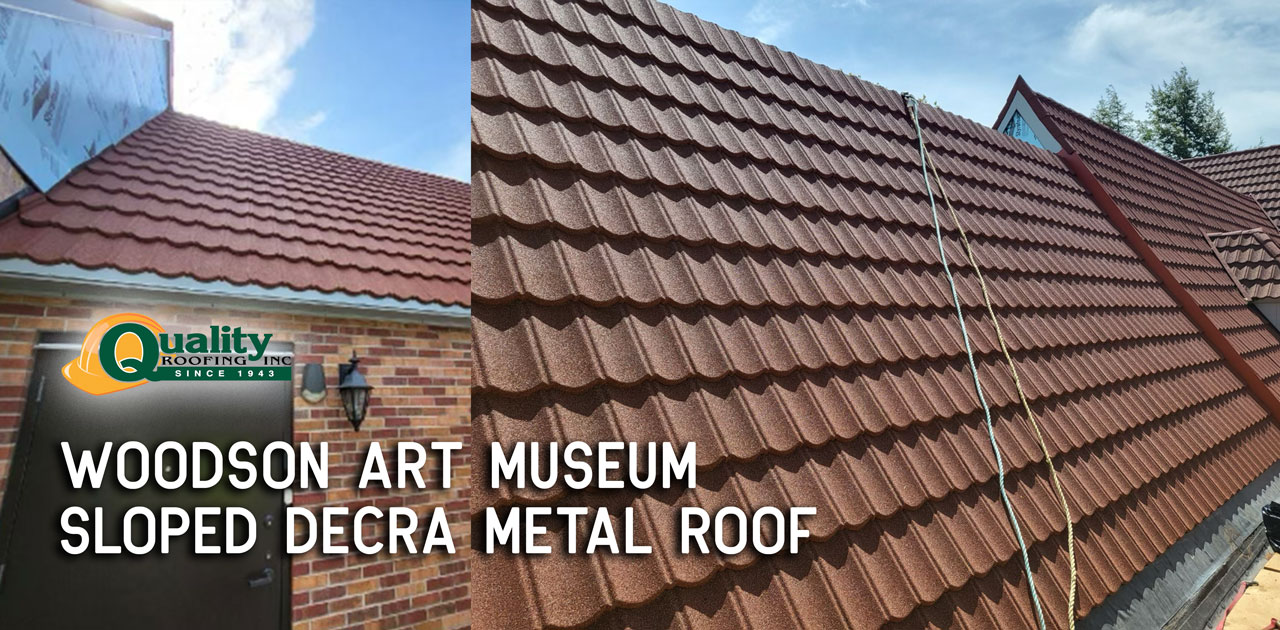 The Leigh Yawkey Woodson Art Museum in Wausau, Wisconsin is one of Central Wisconsin's most beloved destinations. Quality Roofing has a longstanding relationship with the museum, most recently installing a sloped roof.
"This project has been unique because we don't work on a lot of sloped roofs," said Lucas Kramer, Project Manager. "About 5-6 years ago, we completed a different portion of the roof for the museum. Last year, we completed a paver patio, which is a walk-out patio on the roof. They've been a really good customer to work with."
Working in conjunction with a general contractor (who completed the demolition), QRI is installing a DECRA tile metal granulated shingle.
"There are different install instructions for a product like this, so that has been a welcome challenge for the team," said Kramer. "The type of work is unique in and of itself, too, as we don't work with many sloping roofs. The team has done great with it."
Because the roof can be seen from the ground, Kramer said he and the team are very conscious of making it look the very best.
"The project has had its challenges, but everyone has done great work," he said.