Regular Equipment Inspections Important for Safety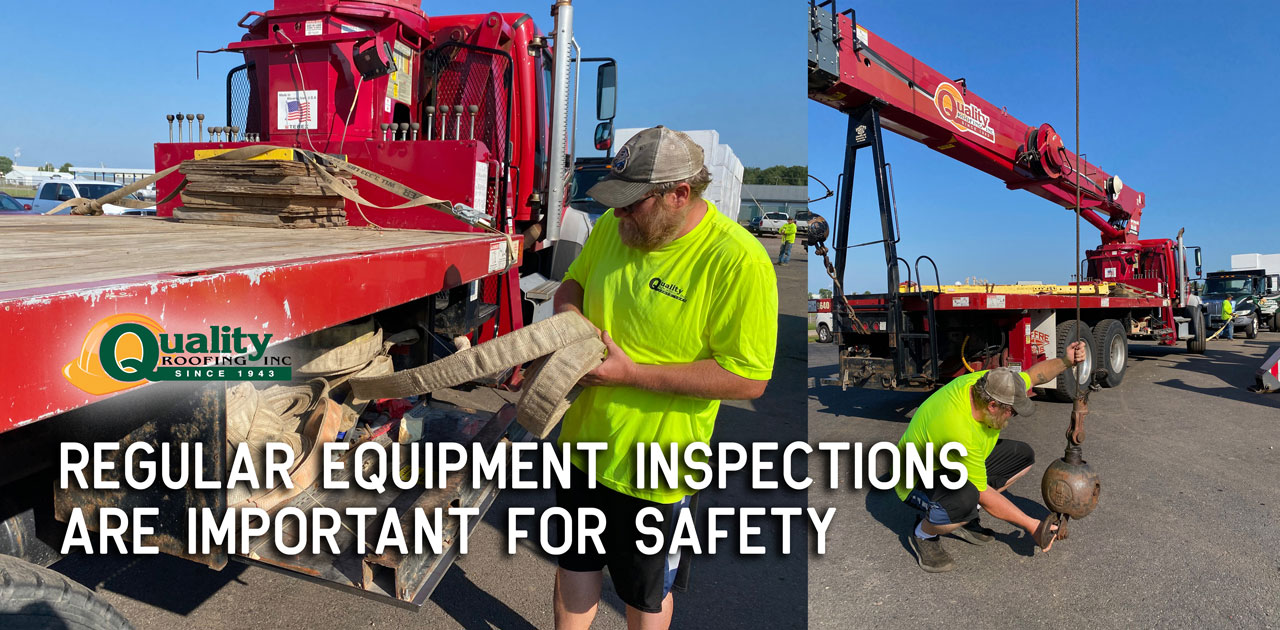 Safety is key at Quality Roofing, and that includes equipment inspection and maintenance. Though supervisors do a visual check every day on a job site, cranes and other heavy equipment undergo more in-depth inspection on a weekly, monthly, and yearly basis.
"Weekly, we do a visual inspection to make sure everything is operating the way it's supposed to be," said Kyle Tisdell. "We check fluids, make sure nothing is broken, etc…"
Monthly, Tisdell sets up the cranes and checks every accessible part – inspecting cables for fraying and greasing the entire machine.
"It's a more in-depth inspection than just looking at it," he said. "I set up everything and take a look at anything I can get my hands on. I go through the whole chassis, grease it top to bottom. The cover is off so we can spot any leaks. I want to catch a problem here before it gets to a job site. That saves everyone time."
Annually, cranes are inspected in-depth by a third party through the Wisconsin DOT. This involves a complete inspection of all parts, a weighing, and more.
Not only are safety checks recommended by the manufacturer (and annual inspections required by law), Quality Roofing conducts regular inspections as a means to prevent injuries and improve the equipment's longevity.
"If we have something break and it causes an accident, we're liable. And of course, we don't want anyone to get hurt," said Tisdell. "The other aspect is the longevity of the equipment. If we keep up on the maintenance, parts are less likely to break. If we keep it greased and fixed before it becomes a major problem, the machines lasts longer."
To learn more about careers with Quality Roofing, visit www.QRoof.com/careers!