Quality Roofing Donates Build Space for Sleep in Heavenly Peace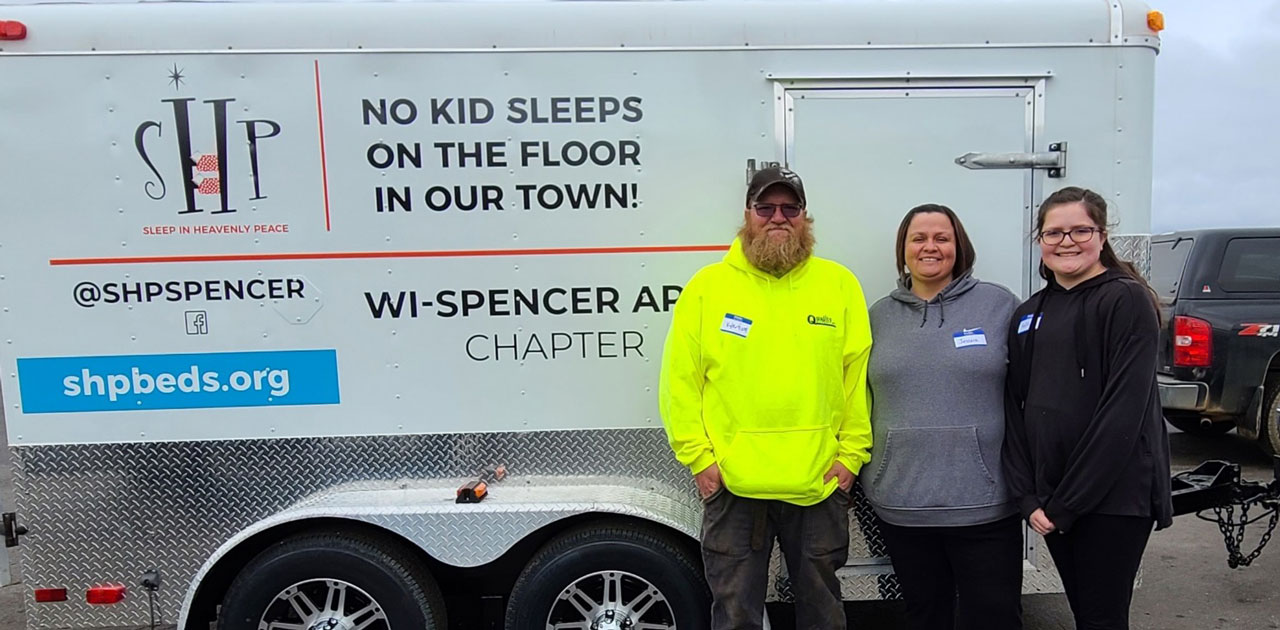 On Saturday, April 10, a group of volunteers constructed 27 beds through the Spencer chapter of Sleep in Heavenly Peace.
The charity is a nonprofit organization based out of Twin Falls, Idaho and builds beds for kids ages 3-17. The Spencer chapter of Sleep in Heavenly Peace serves those in need for 30 miles around Spencer. The chapter has delivered 140 beds since becoming a part of the organization in August 2019.
Quality Roofing team member Kyle Tisdell joined the nonprofit earlier this year and has since become an advocate for the cause.
"It started with a phone call from one of my friends. He asked if I'd like to deliver beds, so me and my whole family went," he said. "We delivered five beds that day between Spencer and Marshfield."
Tisdell learned that during special "build days," the group will build all of the pieces for the bed and place them in storage to be assembled later at the child's house. This way, the kids have the opportunity to help build their own bed – something they find rewarding.
He also learned that the group was running low on parts, but would not be able to build more beds until the weather was warmer. With this in mind, he approached his employers Mark and Pat Begotka to see if Quality Roofing would be willing to lend their mechanic shop space for a build day indoors.
"They didn't even hesitate, and said 'Absolutely,'" said Tisdell.
Tisdell, wife Jessica, and daughter Kyllie, helped coordinate with Joleen Schade, director of the Spencer Chapter, to prepare the build day.
Spencer UMC, Curtiss Lions Club, and Corporate Lowe's along with many other donors, made the event possible. CRC lumber provided lumber at a great price, which volunteers then used to assemble the beds.
Set up in a horseshoe-shaped assembly line, raw material came in one side to first be cut and sanded and drilled. Then, another team drilled holes and another team assembled. Then, the beds were dipped in sealer, dried, and loaded into a trailer.
"It was a really neat process to see," said Tisdell. "Just coming from raw lumber, 2×6's and 2×4's, and ending up as beds."
In just three hours, the team prepared 27 beds for local children which will be delivered at a later date.
"It's something that just helps people," said Tisdell. "The look on a kid's face when they walk in and see their bed for the first time, it's amazing."
Anyone interested in helping the group or donating to the cause can visit https://www.facebook.com/SHPSpencer or https://www.shpbeds.org/chapter/wi-spencer-area.