Congrats on 10 years with Quality Roofing, Lowell "Buddy" Merritt!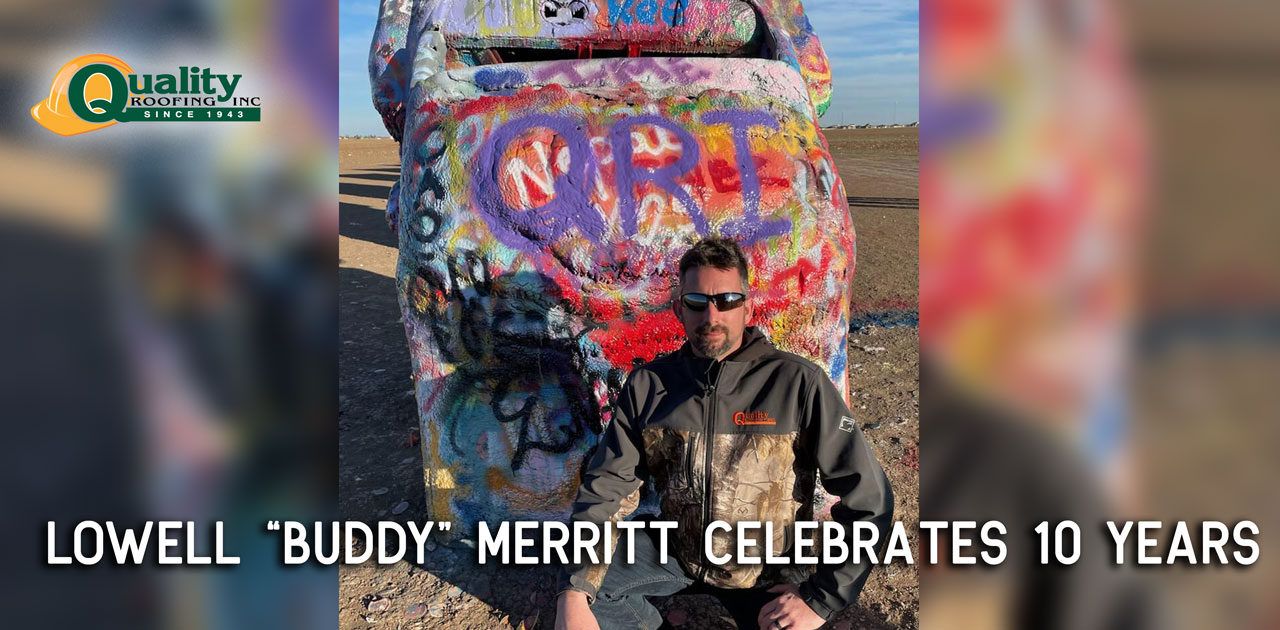 Lowell "Buddy" Merritt is celebrating 10 years at Quality Roofing, Inc. on May 13. Merritt was a Metal Foreman for the majority of his career at QRI so far, and is currently a Service & Leaks Technician.
"Years of being in the construction field led me to this company," said Merritt. "I like being able to turn old into new, as well as working outside and building things. Being on different projects, there is always something new to learn and figure out. I enjoy taking a coil or a pellet of metal and fabricating it into something new."
"QRI offers 24 hour emergency service. Buddy has often responded to customers at a moment's notice in terrible weather and during odd hours," said Pat Begotka, owner. "His concern and expertise provides our customers with the very best. We really enjoy working with him."
During his first decade at QRI, Merritt has been involved in a plethora of different projects. He especially enjoyed working on the UW-River Falls Athletic Facility and Ellsworth School projects, and appreciates working for a company that cares for its team members.
"My ten years at the company was only possible because Pat and Mark understand life happens," he said. "What I mean by that is there are always obstacles and struggles in life and they are always able to help work around or through them. So I thank Pat and Mark for making it possible for having a great ten years and looking forward to another ten years."
To learn more about a career with Quality Roofing, visit www.QRoof.com