24-Hour Roofing Assistance Just a Phone Call Away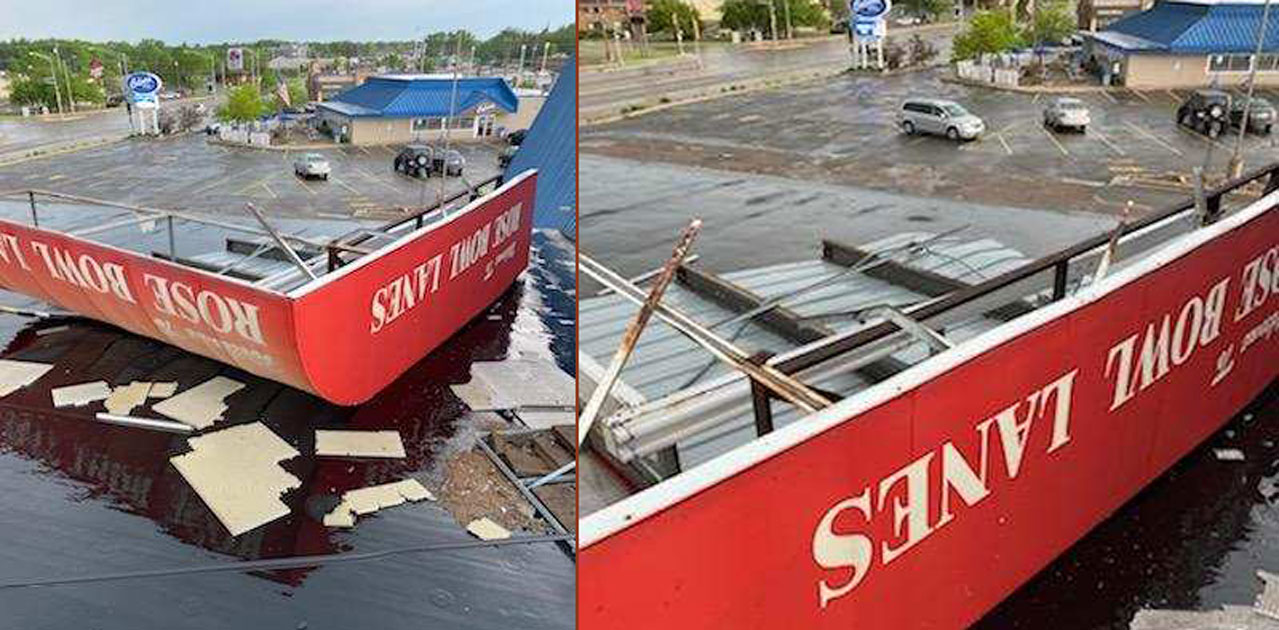 On Tuesday, May 25, a severe thunderstorm blew through Central Wisconsin. Strong winds left Marshfield business Rose Bowl Lanes with roofing damage.
At 6:44pm, Quality Roofing Inc received a message on their after-hours line from Rose Bowl owners asking for assistance. Less than an hour after that call, Quality Roofing had workers on-scene to help repair the damage Mother Nature had inflicted on the rubber roof.
"I got the message and right away reached out to people on the crew who were still in town and not on a project elsewhere in the state," said Heidi Krohn. "They did not hesitate to help and were on their way to assess the damage right away."
Responding to the wreckage were Corey Rogowsk and Kyle Schultz.
Upon arrival, the two men discovered that the front entrance's canopy (complete with concrete post) had been pulled out and landed on the roof.
"The concrete post almost went through the roof it made several significant holes," said Schultz.
After realizing the extent of the damage, five more Quality Roofing team members joined the crew and worked until dark to patch what they could. In the morning, another crew arrived to finish the repairs.
"If our customers are in need of something, we need to be there, "said Schultz. "No matter what time of day or the conditions, we're always there to help. If it wasn't for them, we wouldn't have a job."
To learn more, contact Quality Roofing today! Join the Quality Roofing team – we're hiring!